Vaccinations - important or not?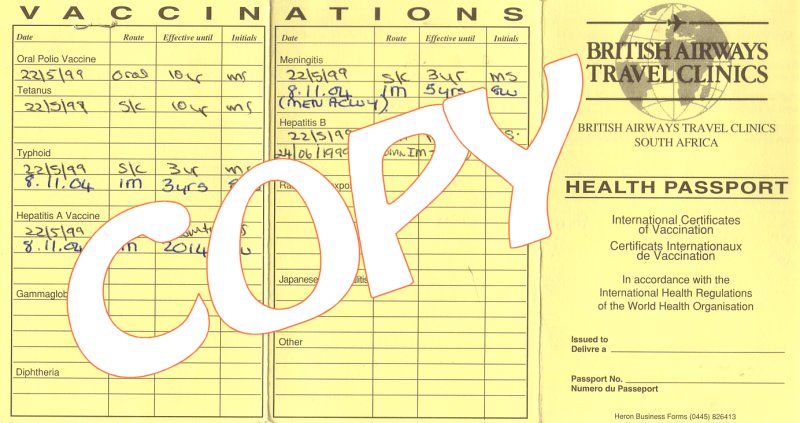 Prior to the start of our BigSky Adventures Overland trip (in fact, a good few months before), we started our vaccinations. Although expensive, it makes you aware that soon you will be leaving home and starting a trip of a lifetime.
In this blog, I give a quick overview of the important vaccinations that are required for your health and for certain border crossings.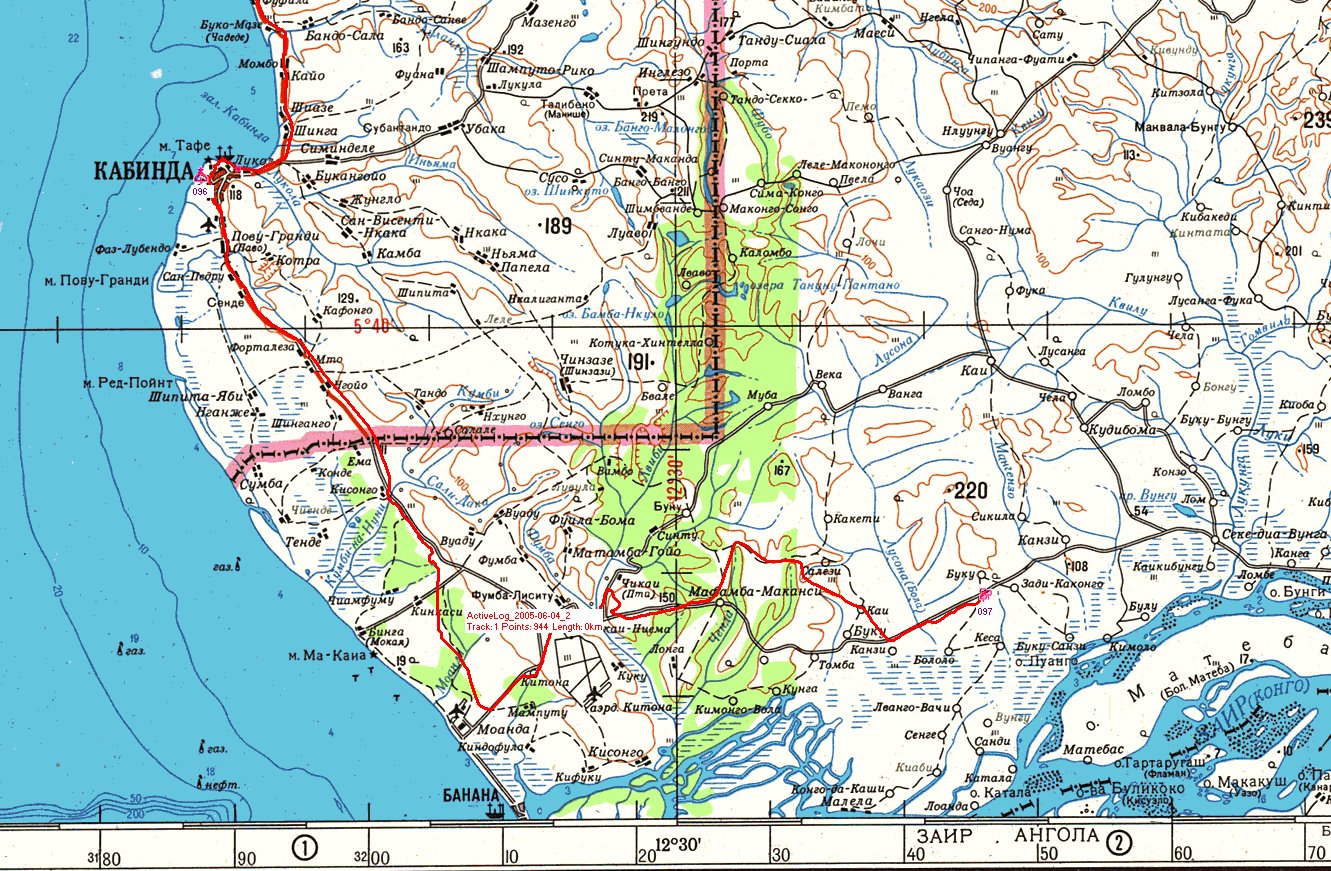 A quick story - on the 4th June 2005, my wife and I, along with our travelling companions crossed from Cabinda, Angola into the DR Congo. See the Russian Map with our GPS tracklog in Red ending at the nights bushcamp.
It was the usual mayhem or a border crossing but something unique took place that day. Generally a border crossing involves Immigration, Customs and Police. This day, we were introduced to the Health Officer and his team.
This was the first time we had been asked for our vaccination certificates. I produced my yellow certificate with the big words Cholera and Yellowfever. This certificate was acceptable. My wife's certificate, having been issued only a few months before, was a blue and white book and did not have the typed words Cholera (as this is not longer a mandatory vaccination). The Health Officer was not convinced until we eventually pointed out that my wife had indeed had the vaccination and that it was written in the book.
This was only part one of the visit with the Health Office - on the day I wrote the following on the website:
Formalities took a couple of hours to complete - the really unusual bit of the process was the interview with the medical officer. Producing a thermometer, the officer indicated that he wanted to take our temperatures. Concerned about placing the thermometer in our mouths (!) - the officer and all the 'add-ons' burst out laughing. Not mouths - but armpits! Whilst waiting for thermometer to register our healthy temperatures, he jotted in his journal and eventually we were allowed to proceed. We think this has to do with the Ebola / Marburg virus.

In summary, it is worth making sure that you have your vaccinations and that you have the paperwork ready.
Vaccinations required
:
This list is not extensive and should only be used as a guideline. Consult a travel clinic or your local travel clinic prior to travelling.
Yellow Fever
- This is a mosquito-borne viral disease. Illness ranges in severity from a flu-like syndrome to severe Hepatitis and Hemorrhagic (multiple systems are affected like vascular system) fever. Typically found in sub-Saharan Africa and tropical South America. An international Yellow Fever certificate is required.
Hepatitis A
- Usually transmitted via contaminated food and water. It attacks the liver and my lead to jaundice and prolonged illness.
Hepatitis B
- This virus is transmitted sexually and by contaminated needles. The vaccine is a three dose course over six months. Plan ahead so that you don't run out of time to get immunised.
Typhoid Fever
- Typhoid Fever is more common in areas of the world where hand washing is less frequent and water is likely to be contaminated with sewage.
Tetanus
- This is a serious bacterial disease contracted following contamination of deep puncture wounds. Typically if one is involved in a car accident. The vaccine lasts for 10years.
Cholera
- This virus is transmitted by contaminated food and water. The infection is rare in travellers unless work is being done in refugee camps or hospitals. Most countries only issue a Cholera certificate, however, there is a new Cholera vaccination (oral type) which lasts for 2 years.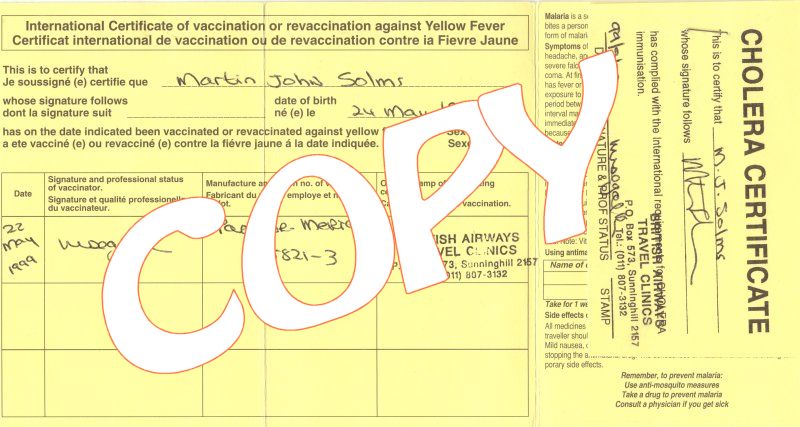 Meningitis
- Typically only transmitted via infected persons. There are different strains throughout Africa. There is a multi-strain vaccination available.
Malaria
- The most popular and dangerous disease that typically spreads by mosquitoes that bite from dusk to dawn. Three types of drugs are available: Doxycycline (1 tablet per day), Malarone (1 tablet per day) and Mefloquine (Lariam - 1 tablet per week). All have different side effects and total trip duration time lines.
Rabies
- Rabies is transferred from a bite of a rabied animal. The infection affects the nervous system. Domestic animals only account for 10% of the rabied population. The vaccination is a multi-injection prescribed over a few months. Our worry is getting bitten by a monkey or a dog.
Additional Links: