Once a vehicle has been prepared for an Overland expedition, it is often resold and reused for a similiar trip. Scrolling through previous trips on
The Africa Overland Network
reveals a number of websites which have used the same vehicle.
Here is one such vehicle - a 1991 Land Rover Defender 200tdi
Here's a quick history of the
Land Rover Defender 200tdi
called Maggie. She was called Maggie based on her colour blue and the famous statement about Maggie Thatcher that as Prime Minister of Britain, she was 'Not for Turning'. Hence, Maggie the Land Rover, was not for doing U-Turns and returning home with unfinished business.
Her specifications are:
Year: 1991
Engine: 200Tdi Diesel (2.5L Turbo Diesel)
Current Mileage: 225 000 (roughly)
Fuel capacity: 80Ltrs + 40Ltrs extended tank + 2 x 20L Jerry Cans
Tyre Compressor mounted inside the engine
40L Engel Fridge with AC/DC cables
2 x gas bottles + 2 ring stove
High lift jack + piston jack
Eezi Awn Roof tent
Portable rear mounted vice on back ladder
Garmin GPS with external mounted antennae
Brownchurch water filter
3 x 20L water bottles
Sand Ladders & Spade
Dual Battery system - Optima
Internal side mounted cupboards for easy out of the way storage.
The First Trip:
Richard & Jo Hepper - 1998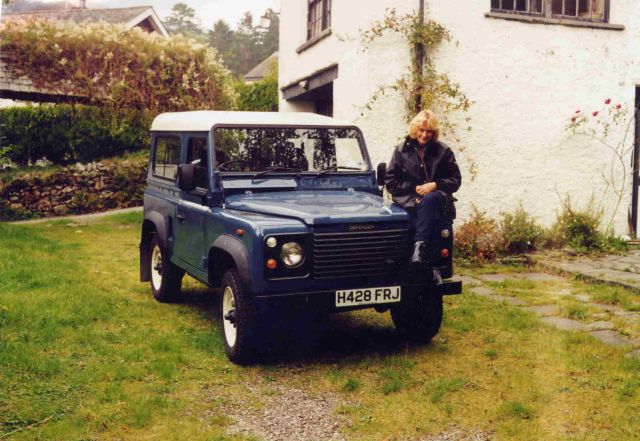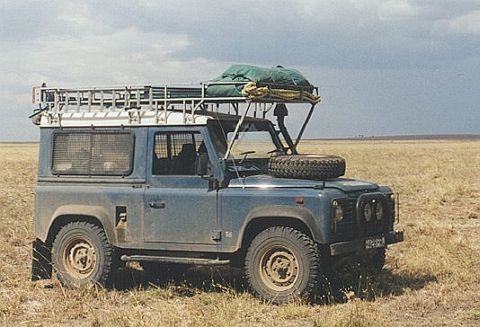 In South Africa, Colin was introduced to a store full of overland and 4x4 equipment. He quickly made a few changes which included a new Eezi Awn rooftop tent, Hannibal side awning, Engel Fridge and tyre compressor.
The biggest change Colin did to the vehicle was a total chassis strip-down and rebuild. This rebuilt, undertaken in Kenya, modified the 90 into a 110 model. The only new parts added were the rear tub. The doors, engine and roofrack remained the same.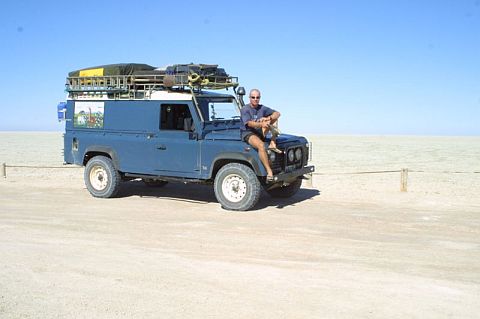 I purchased this vehicle after chatting to Colin about the merits of the Defender 110 compared to my LR Discovery. Buying a fully kitted vehicle for our trip meant that we only had a few mods to do. I added sidelockers, and rear cupboards to the interior. I opted to remain with the tried and tested Michelin XZL tyres.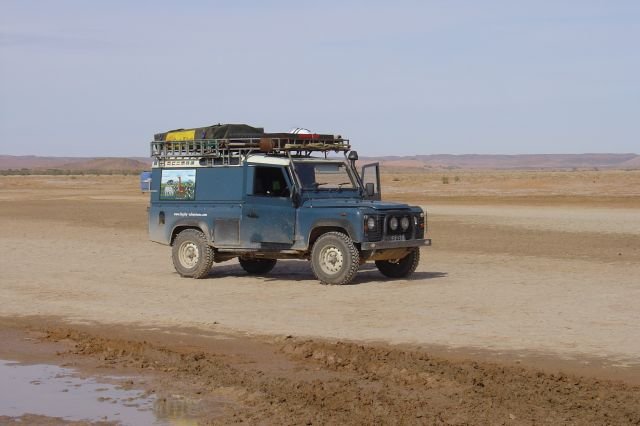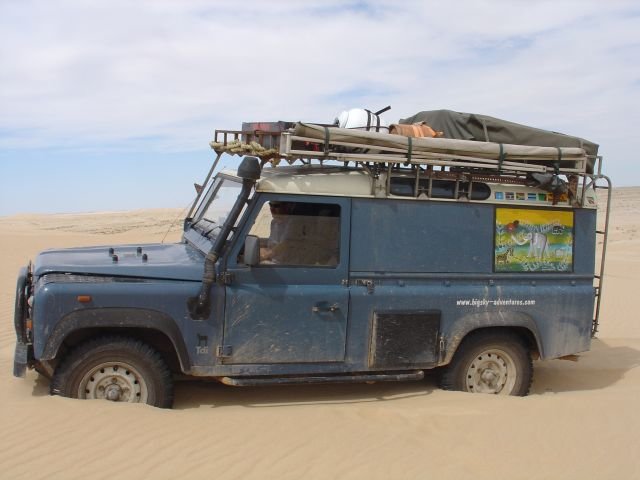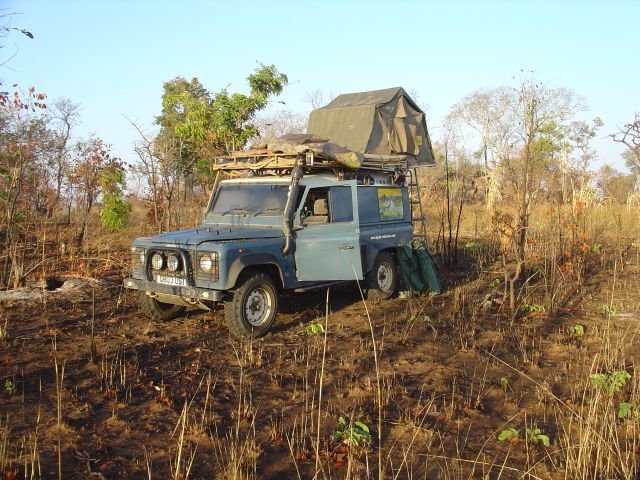 Sam borrowed the Land Rover called Maggie for a month of overland travel in August 2005. His destination was Kenya and Tanzania.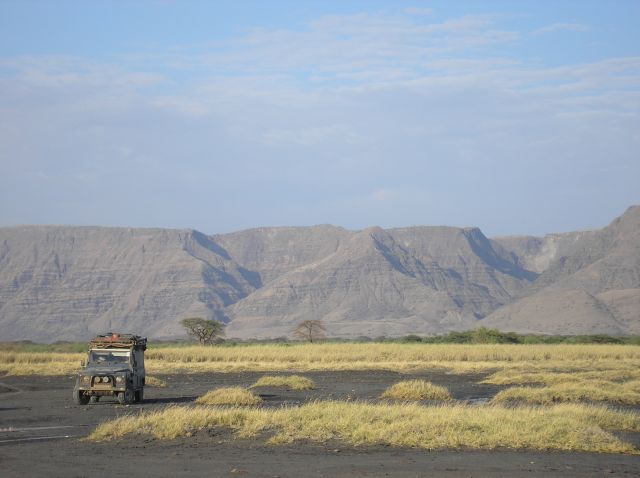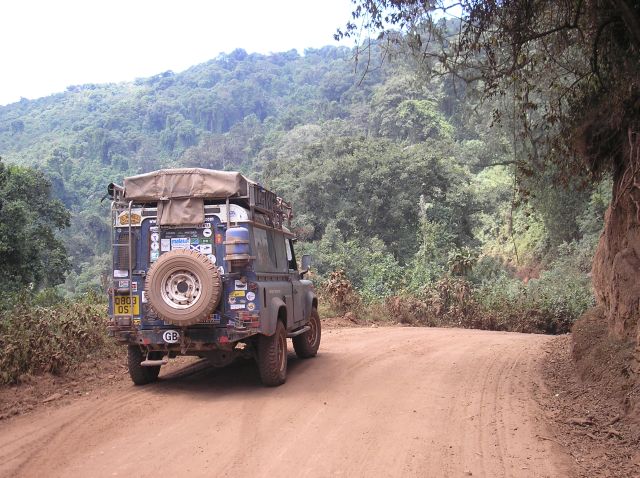 As you begin approaching Kubu Island you are unable to see very much as you travel through very tall grass and some trees, but all of a sudden the grass and trees disappear and all you see is another dried up pan with this small (from a distance) cluster of rocks and baobabs in the middle of the pan.
The Sixth Trip
Departed the UK heading South on 5th November 2009.
Meeting the Owners:
The four generations of owners meet up:
From Left to Right: Martin, Jo, Wendy, Charlene, Colin, Jamie and Richard (photo excludes Debbie)