Garmin GPS III+ mounted on Land Rover dash.
What happens to old GPS units? Those ancient direct-line-of-sight GPS receivers that would take minutes to acquire the satellites and could only hold 1.44meg of internal storage which was used for waypoints, tracklogs, routes and basemaps.
My old GPS is currently abandoned in a cupboard drawer waiting for a need to be turned on. It's a Garmin III+ with the world basemap along with limited coverage of Africa. It uses a serial cable to download and upload the data to a computer (which PC has a serial connector now?).
The Garmin was used daily during my trans-Africa trip, with the main screen set to display vital information like voltage, altitude, average speed, sunset and distance traveled.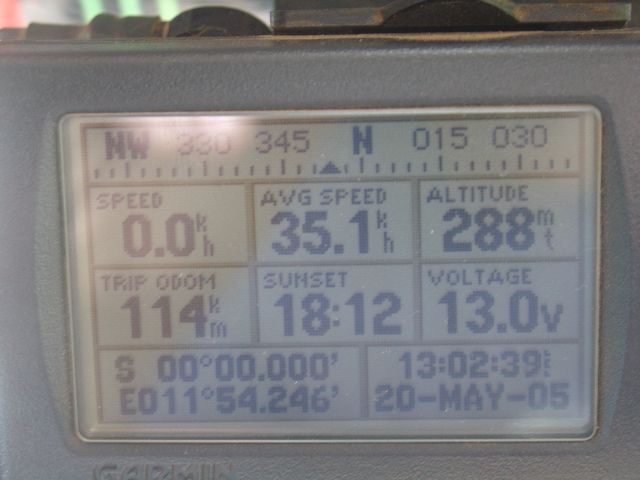 Garmin GPS III+
This valuable unit (at the time) has no value now as GPS SatNav units are directing my way. My map reading skills are being eroded as I relax my inbuilt navigation whilst I favour my SatNav for directions. Mind numbing I now follow her every command with very little thought on where I am, or how I am getting to my destination. My desire to follow a different route is discouraged as she (SatNav) recalculates the fastest route. My enthusiasm for those B-roads is vanishing due to the ease of my SatNav's voice...
Perhaps, for my sanity, I need to leave SatNav behind and begin to explore those minor roads, bravely going were hardly any SatNav's dare... I need to get lost again, and to retrace my vehicle tracks. I need to ponder maps & routes. Time to leave SatNav at home...
Thoughts and comments always welcome...