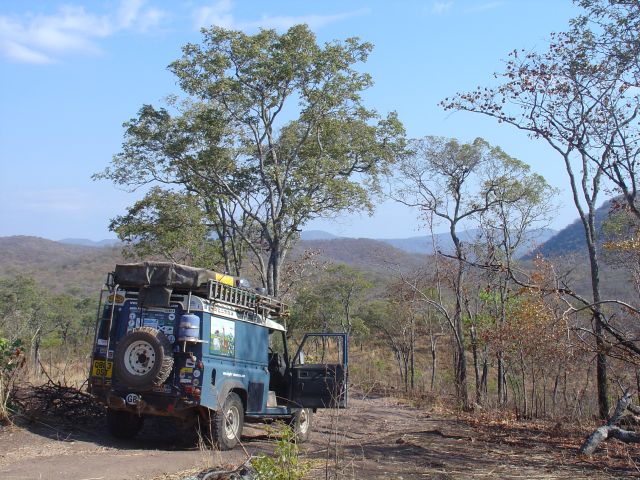 Planning for your Trans-Africa overland adventure often focuses on the largest aspects of the trip, namely, the vehicle, the route options, the equipment, and so the list goes on. Sometimes the attention to the daily detail is missed in the planning and you only start to realize it when you start your trip...
Take for example the daily roads majority of us prefer to travel on: unpaved gravel and sand roads. Fun to drive but they have a fundamental flaw - dust.
Makgadikgadi Pans in Botswana was our intended destination... the route, navigating via the bush tracks and GPS, was relatively easy to follow but the fine dust that penetrated the vehicle left us in a filthly state.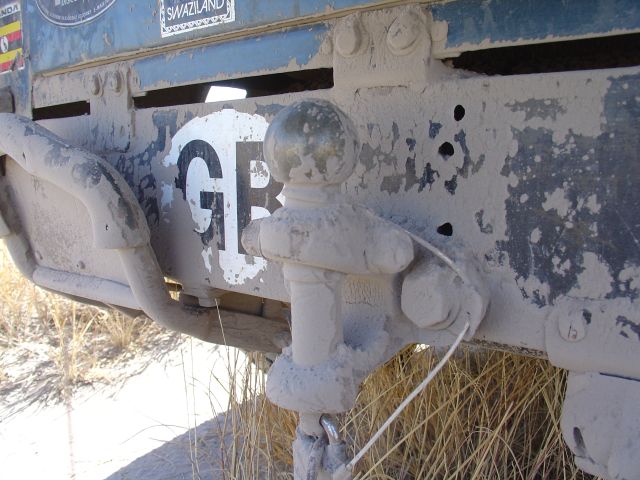 Dusty on the Magikgadi Pans, Botswana
The dust covered everything, made worse by a convoy of 4x4s that went past us an hour before. Only our sealed packing areas in the rear of the Land Rover was clean - until we opened the lid!
How do you prepare for those dusty roads when equipping your vehicle in the beautiful dust free world of England or Europe?
Here's a few ideas we used to keep us clean as possible...
a small broom, kept behind the front seats, for dusting the rear door down, prior to opening and scooping up any internal dust.
a bottle of water / Detol mix for keeping our hands extra clean
an integrated shower into the clean water tank for that awesome end of day wash
a pair of gloves for removing the very dusty rooftop tent cover and opening the tent.
In summary, think through the finer details of a typical overland day, and consider how you can make your life easier after a hot dusty day in Africa.