Throughout my
BigSky Adventures trans-Africa trip
, each day presented itself with a new set of challenges and new horizons to explore. Our day's routine would consist of de-camping in the morning, driving, exploring and eventually the days travel would start to slow down as we started looking for that bushcamp spot. The location would generally be off the road, tucked away in the bush.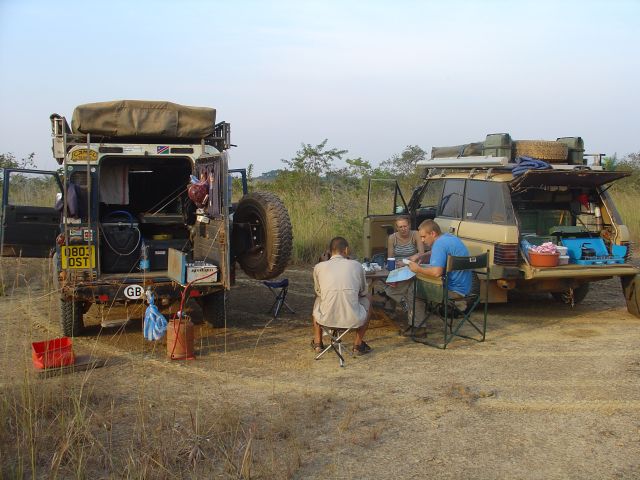 The first chore that needed to be done, almost ritually, was to park the vehicle on level ground, open the back door and put the kettle on the boil.
The chairs would be opened, the tea pot and mugs dusted off and a single bag of our best
Yorkshire tea
would be added to the pot.
The whistle of the kettle indicated the water was boiled, and the tea would start to brew. The days tension would slowly evaporate as the perfect cup of
Yorkshire tea
(in the middle of the African bush) was sipped slowly as we reflected on another incredible day in Africa.
Our morning ritual was very similiar: I would wake up with the sun rising and immediately get the kettle boiling. Breakfast, when in Southern Africa, would consist of our Yorkshire Tea and Ouma rusks (a Southern African traditional breakfast snack).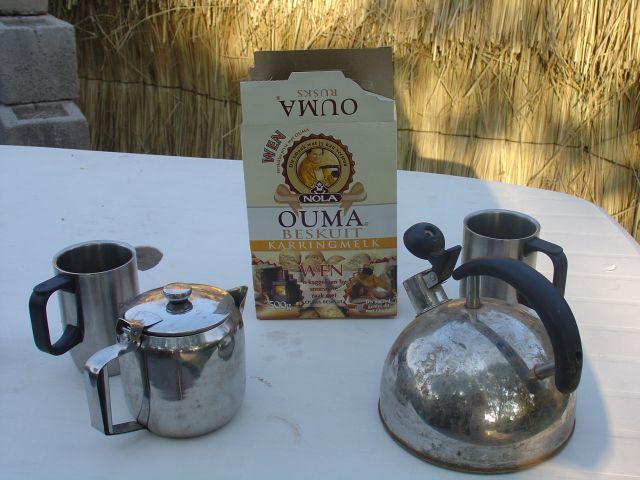 We would use the stillness of the morning to listen to the birds, discuss our route and plan any stops in towns for the chores that needed to be done.
Life, as an overlander in Africa, is simply awesome. Taking time out to enjoy that cuppa and to reflect on the day begins to vanish once the journey ends.
Make time for tea... especially if its the best Yorkshire Tea available.
Additional Reading:
Follow Yorkshire Tea on Twitter