Jambo, Welcome to Magical Kenya!
I was thinking back to 2005 when I was overlanding through Kenya. If you are looking for a country that offers a mix of cultures, awesome wildlife, diverse landscapes, then Kenya is for you. Here are a few thoughts from my few months spent in the country:
Borders
Entering the country is relatively easy from the South. The four border crossings from Tanzania are busy, but that is typical of any land border crossing in Africa. We used the main border crossing from Namanga heading North and the Murangu Border heading South.
Your carnet will be stamped and will be time limited to 3 months only. The 3rd Border post we used was the Kenya / Uganda border. We opted to traverse the Rift Valley heading cross country to Eldoret before heading to the border crossing at Suan River (Mt Elgon).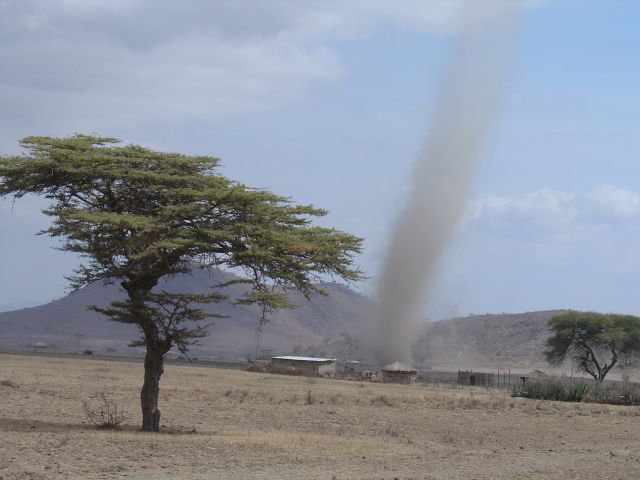 Landscapes – as diverse as the cultures
After leaving the border, the long straight road takes you through East African Bushveld. You will be enthralled by the Kenyan landscape - From the dust devils on plains to the forests of Mt Kenya and the volcanic deserts of Lake Turkana. Each day will bring a unique landscape and a mighty pretty one at that! Did I mention the plains of the Mara, or the Rift Valley?
People
Kenya is not only about her landscapes and wildlife. It's about her people. From the cities to the plains, her people will smile, laugh and present you with a welcome that makes it hard to leave.
Nairobi's Tourism
Five of my favourite tourism activities to do whilst in town…
David Sheldrik Wildlife Trust
Giraffe Sanctuary
Kazuri Beads (My wife likes this one)
Karen Blixon Coffee Garden
Utamanduni Craft Centre
See the map below for items I have bookmarked:
View
Nairobi
in a larger map
A few more photos to entice you...
Heading down from Mt Kenya (after Trekking)
Heading to Lake Turkana
Self Drive Safari's
Having the ability to explore Kenya in your own vehicle is pure luxury. The next best thing is to join up with a Self Drive Safari company. The benefit of this type of safari is that you get to drive, and to explore those minor roads that offer the best interaction with people, the landscape and the wildlife.
If interested, take a look at Overland Experts:
Website
and
Twitter
(latest tweets below)
Additional Links:
BigSky-Adventures - Kenya Diary
Official Kenya Tourism Website
Good Reading:
Kenya: The First Explorers
(Alternative Link)